A powerful combined in-clinic/at home treatment for hair loss.
XCELLARIS PRO, the new Hair Growth treatment by Dermaroller ® is designed to create the optimal conditions for reversing the process of hair loss.
XCELLARIS PRO is based on natural & highly potent active ingredients which target the hair follicles and the surrounding skin tissue.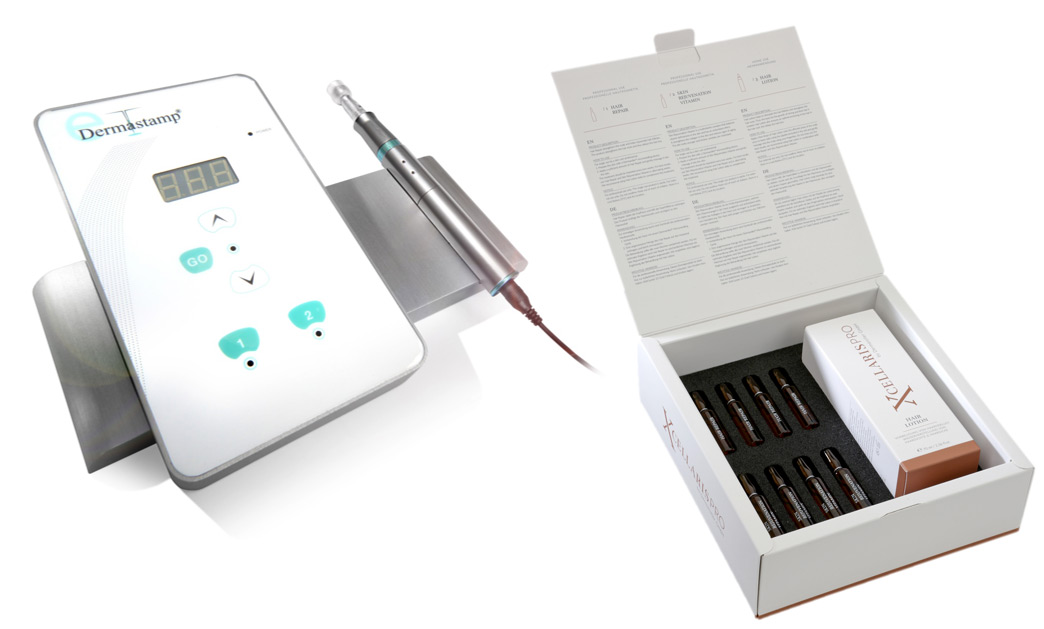 Key Benefits
Slows down hair loss
Strengthens the scalp while rejuvenating hair follicles
Stimulates hair growth while increasing thickness and denstity of hair
Ensures optimal hair anchorage in the hair bulb while maintaining structure and function of healthy skin tissue
XCELLARISPRO - Hair Growth Kit
Product Details
4x Hair Repair Ampules (5ml each) – a robust complex of natural DHT blockers, antioxidants and cell activity boosters
4x Skin Rejuvenation Vitamin ampules (5ml each) – rich with vitamins and amino acids necessary for healthy hair growth
1x bottle of Hair Lotion  (70ml) – a therapeutic complex of DHT blockers, antioxidants and scalp-rejuvenation agents